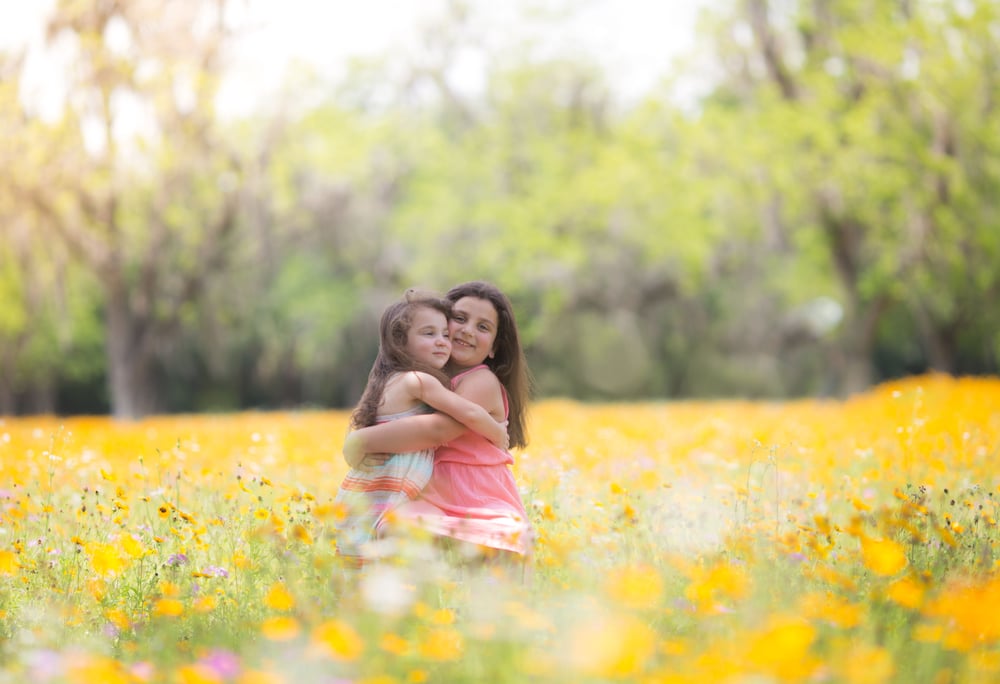 This Session includes up to 1 hour of session time, a password protected online gallery and 10 professionally enhanced and artistically edited high resolution images. Family sessions take place in an outdoor, scenic setting and include up 5 people.
Copyright and Photo Release: Angela Farhat Photography is the owner of all photographs taken at the photo session/event. You may purchase printing rights, prints, products and digital images, however Angela Farhat Photography reserves ownership and copyright. Images may not be altered in any way by the client or any other third party. Image previews via Facebook may not be saved or printed. They may be used directly from the photographer's Facebook site for sharing or as a profile image, but may not be altered. Images may not be printed outside of personal use or used for financial gain by the client, unless written permission is given by Angela Farhat Photography. Angela Farhat Photography may use any and all images captured during a session/event for marketing or any other professional use, including the photographs of the included minor children.
Liability: Angela Farhat Photography and Angela Farhat are not responsible for any physical injuries, mental anguish, loss of property or any other unlikely events that may occur before, during or after a photo session/event. You proceed with the photo session/event at your own risk. Parents are required to fully supervise minor children at all times, including newborns. Parents are required to alert the photographer of any limitations of the child.
Limitations of Photography and Equipment Malfunction: While the photographer makes every effort to ensure a successful session, the photographer cannot control the malfunction of a memory card, camera, lens, flash, computer, hard drive and other equipment. In the unlikely event that this occurs, the photographer will offer a session of the same cost to client at no additional cost. Should the session be unable to be duplicated, they will be credited the cost of the session to be applied to another session within 3 months of session. Photography and the elements around photography are forever changing. No specific shot can be promised. Angela Farhat is a natural light photographer and dim lighting may compromise the clarity of images, however the photographer will make all attempts to maximize the quality of photos in these situations to the maximum extent of editing software.
Editing and Creative Rights: Angela Farhat Photography reserves the right to select which photos to edit and in what creative style. When hiring Angela Farhat Photography, you understand and agree to trust her professional judgment before, during and after the session/event. Not all photographs captured will be edited and no pose is promised. The amount of images featured in a gallery and/or on disc is at the sole discretion of the photographer, however will be no less than 10 images for any full length session and 5 for any mini-session.
Photo Package Selection and Purchase: All packages are non-refundable. All photo packages must be selected within two weeks of your gallery being sent to you. Galleries are subject to deactivation after two weeks and are subject to a $50 re-activation fee. (Unless otherwise noted) When purchasing a digital image, you understand that the photographer is not responsible for the printing of the photograph and cannot guarantee the quality of printed photos unless done using the professional lab utilized by Angela Farhat Photography.

Session Time: Please call Angela at (904) 595-7427 if you are running late to your session. If you are more than 15 minutes late without a phone call, your session can be canceled and your deposit will be retained. Please note that your session will be cut short to match the time length paid for. At the discretion of the photographer and time permitting, you may elect to pay the additional amount to upgrade your session to an additional time length. If the photographer is late, she will contact you and you will have the option to set another date or continue with the session. If session length is cut short at the fault of the photographer, you will be credited a pro-rated amount for the time lost.
Weather, Cancelation and Rescheduling Policies: Considerations for weather should be made 48-24 hours in advance. The photographer and client may both suggest an alternate date change due to weather. Please know that Angela Farhat books 1-6 months in advance so please be mindful when rescheduling. Angela Farhat Photography will provide the soonest available date, however it may not be at the same day/time. Should a cancelation occur due to weather and an alternate date cannot be agreed upon, client may have a refund of deposit upon request. Deposits are non-refundable under other circumstances. A cancelation within 24 hours of a session results in a loss of deposit. Rescheduling a session is permitted, however you understand that the date may be delayed up to 6 months due to scheduling. Should the photographer need the reschedule due to unforeseen circumstances, you will have the option to reschedule or be refunded your deposit.
By purchasing this session you agree to the terms above.